Answered By: Sonali Sugrim, Electronic Resources Librarian

Last Updated:

Jul 04, 2022    

Views:

3293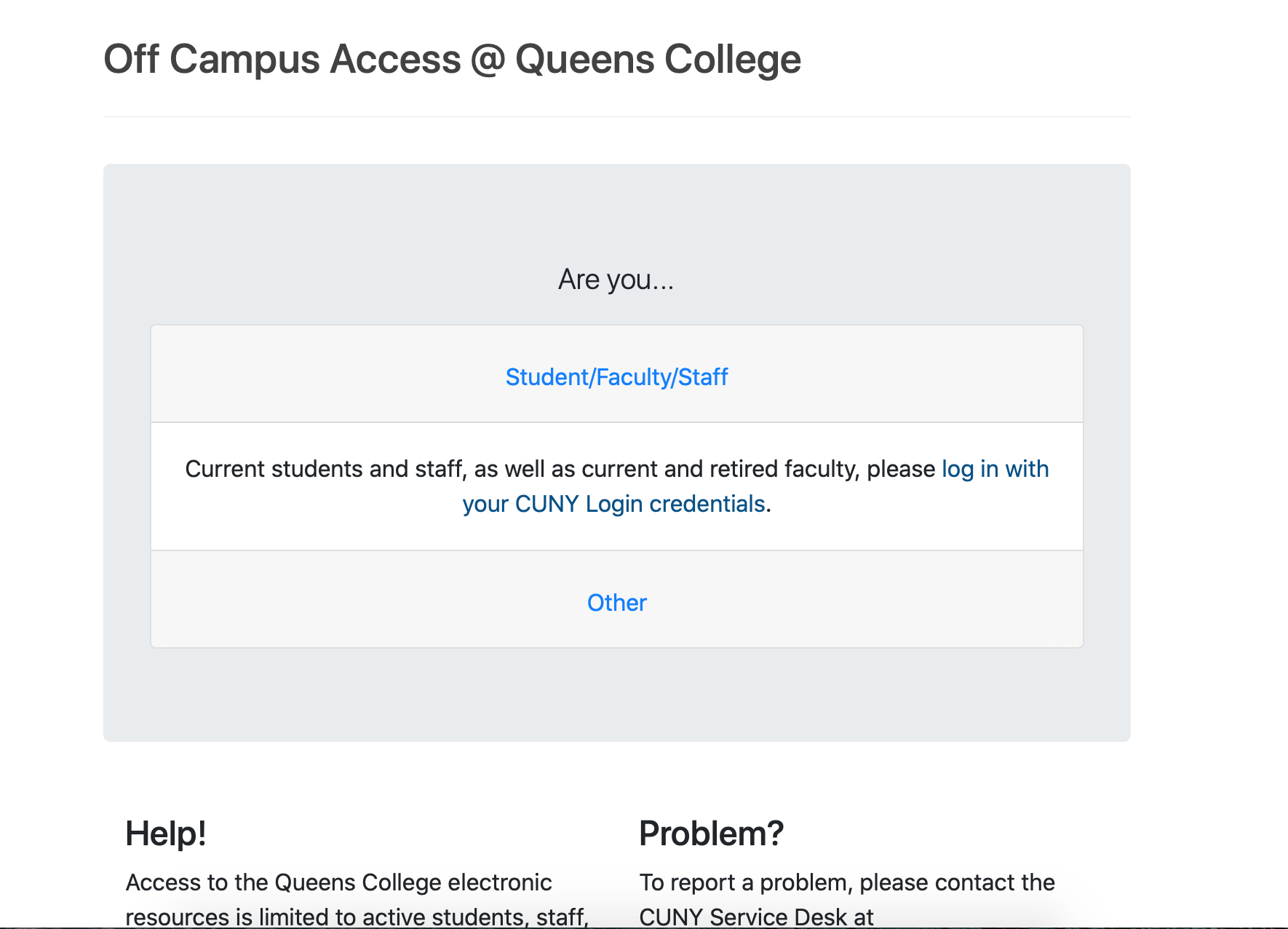 To access the library's electronic resources, and your account, you will need to log in with your CUNY Login Credentials. Your CUNY Login credentials follow the pattern: Firstname.LastnameNN@login.cuny.edu, where "NN" is the last 2+ digits of your CUNY EMPLID. If you are a guest user, your CUNY Login account username will be the one you set in the CUNY Portal.
When you select a resource from OneSearch or the A-Z Database Page you will be prompted to log in if you are off-campus.
Please select Student/Faculty and Staff. From there you will be prompted to enter your CUNY Credentials.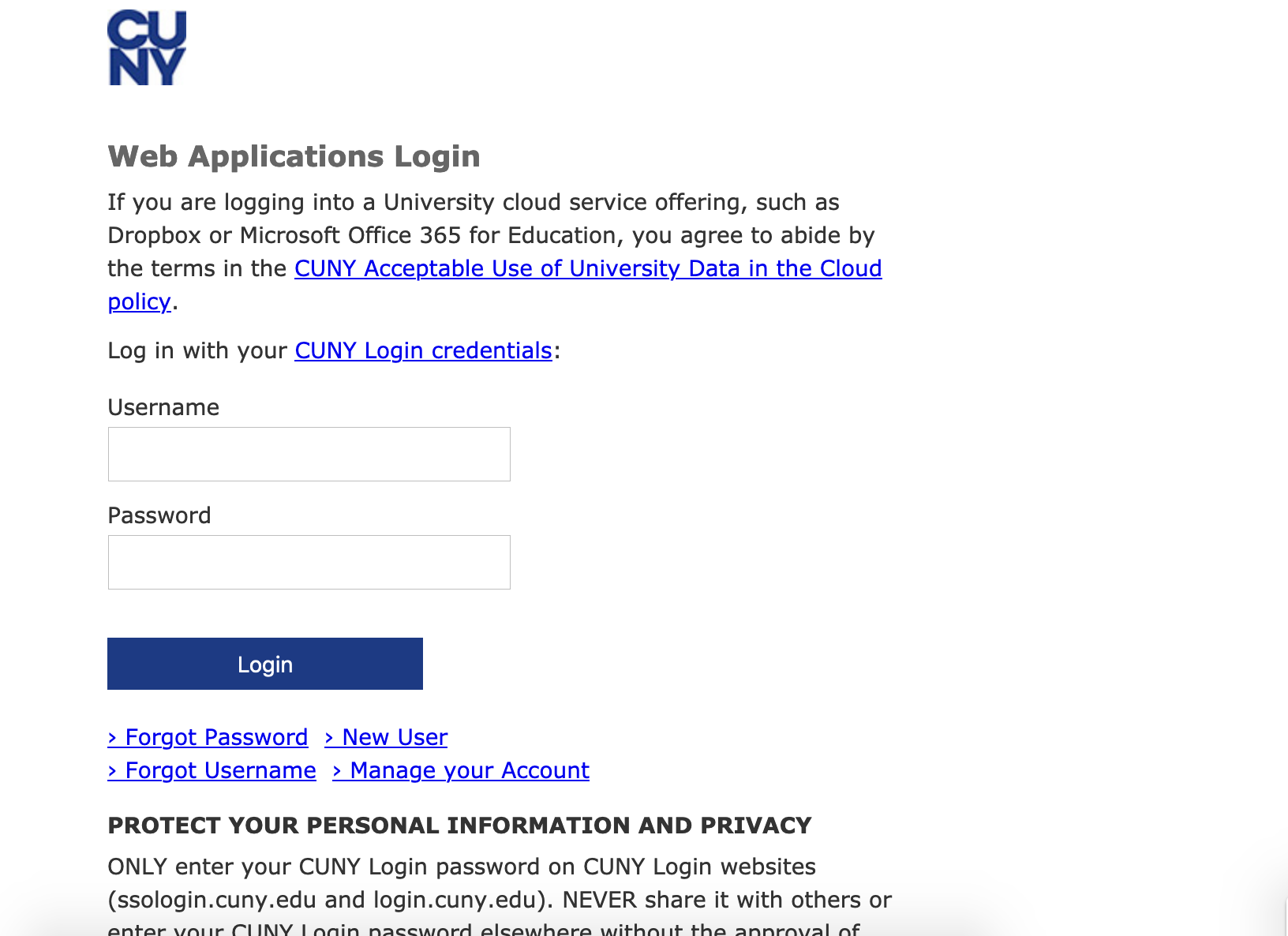 If you forgot your CUNY Login credentials and need to reset either your username or password, please visit the CUNY Login Account Service page. For more information about your CUNY Login Credentials, please review the CUNY FAQ. Still, having trouble? Open a ticket with ITS.
For Questions on accessing electronic resources:
Complete the form: Report An Issue.
Email us: technicalservices@qc-cuny.libanswers.com
Links & Files
Electronic Resources Dashboard
Access Electronic Resources